Kindle Fire 7 Battery Drain
I own a Kindle Fire 7'' (7th generation). It looks like this;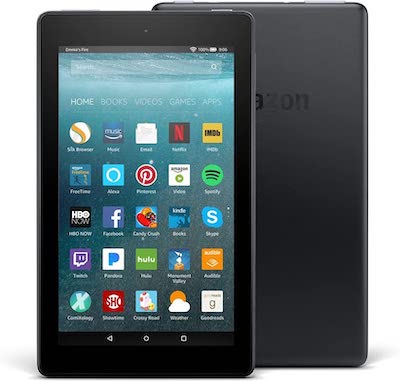 If you are ever in doubt about your Kindle version, the easiest way to check is to log in to your Amazon account and go to Manage Your Content and Devices and select Devices to look at all your registered devices. That page shows which Kindle version you have.
Now, the problem I faced a few months ago was that my Kindle battery was draining faster than it should. I always keep my Kindle in airplane mode and I don't use anything in my fancy Kindle except to read books (D'oh). You would think the battery would last a long time with this combination. And it did for almost 3 years but suddenly I started to see that the battery was draining faster than expected. It was draining so fast that with a full charge it wasn't lasting more than a day or two. I used to get it for than a week before. Very puzzling. I though the battery life was coming to an end.
I fiddled with various settings but nothing worked until I found a random forum post online suggesting SD card might be the issue. I did have a small 4GB mini SD Card for extended storage in my Kindle. I pulled it out and viola, the battery was back to normal again. Thank you random internet forum post.